This series of interviews is being conducted to help readers learn more about the authors behind the Running Wild Anthology of Stories, Vol. 2. Published by Running Wild Press and launched on March 15, 2018, the RWP authors encompass the motto of the publishing company and truly let their "imaginations run wild!" Today, I'd like to introduce the author, Ken MacGregor. Welcome to Seasidecindy.com, Ken! Let's get started.
Q: What are your name and story title?
A: Hi, Cindy. Thanks so much for talking to me! I'm Ken MacGregor, and I wrote: "Like Chocolate."
Q: Is your story old or new?
A: It's new: first time in print.
Q: If you could describe your story in one paragraph, how would you describe it?
A: It's the story of a young girl who lives well below the poverty line. She finds comfort and pleasure where she can, even if that's only in her imagination.
Q: Did you have any goals for the story when you wrote it?
A: Well, obviously, to sell it, as is the case with pretty much everything I write. But, I also wanted to explore the idea of geophagia (eating dirt), and how someone might stumble onto it by accident. What might happen afterward? But, like most stories, the characters took on a life of their own, and the story took me to unexpected places. I always appreciate that.
Q: How did you begin writing? Did you intend to become an author, or do you have a specific reason for writing your short story for this anthology?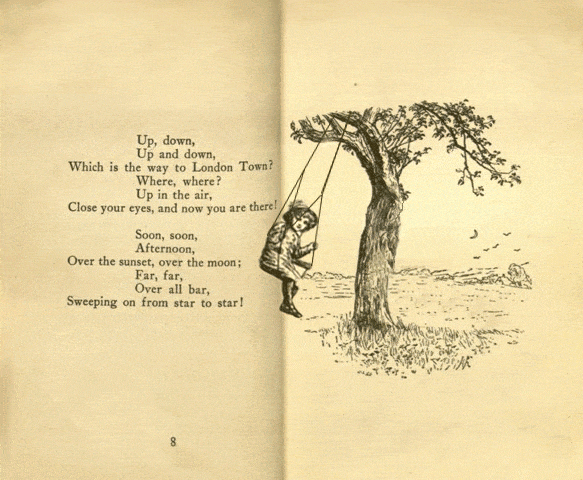 A: I've been making up stories since before I could even hold a crayon, but only professionally for the last six years and change. I was acting in movies with some incredibly talented and creative people, and one of them said he wanted to make the scariest horror short film ever. So, naturally, I started trying to write one. After sending him several scripts (all but one rejected for being too complicated, or expensive, or awful), he suggested I contact a local horror-writers group and turn my stuff into short stories. I did, and I got some published. I thought that was pretty great, so I kept at it. I now have somewhere around a hundred short stories published, two collections, and a novel on the way. So, really, it was a happy accident. I didn't write this story for this specific anthology; I rarely do that anymore. I write what I want to write, and then try to find a market for it.
Q: What authors do you like to read? What book or books have had a strong influence on you and your writing?
A: I love reading authors with a strong, clear voice, and who use words beautifully. For fiction, I'm a big fan of Neil Gaiman, Gillian Flynn, and Kelly Link. For nonfiction, I love Mary Roach and Jenny Lawson. Thousands of books have influenced me, from Dr. Suess to Piers Anthony to Roger Zelazny to Roald Dahl. Everything I read (unless it's really terrible, in which case I stop after a few pages unless I'm being paid to edit it) influences me.
Q: Could you describe a typical writing day for yourself? How many hours do you devote each day to writing? Do you write a draft on paper or at a keyboard?
A: I don't have a 'typical' day of writing. I have a full-time day job, and two kids, so my writing time is limited to when I can squeeze it in. Still, I manage to squeeze a lot of it in. A lot of writers I know set a daily word-count or set aside a certain amount of time to write, but I don't. I write (or read, if my brain is being stubborn) while waiting in line, on lunch breaks, when the kids are still asleep, after they're in bed (though, if we're being honest, mostly I hang out and watch Netflix with my spouse once the kids are out); pretty much, I do it whenever I have a spare moment. I do both keyboard and on paper, depending on the project. I'm working on two novellas on paper now (one is a middle grade/YA comedy monster story, and the other a weird, occult noire thing), and am working on some shorts on the computer…seven, I think? Eight? I'd have to look.
Q: Do you have any writing rituals?
A: The only ritual I have is to adhere almost religiously to the publisher's guidelines. If you're reading this, and an aspiring writer, you'd be well-advised to do the same. It can mean the difference between being flat-out ignored and getting published.
Q: Do you meet with writers at book signings, conventions, or similar events?
A: I do! That's one of my favorite parts of the whole thing. Cool story: I had been in a couple of anthologies with this writer, Kerry Lipp, and I liked his stuff. He was funny, edgy, irreverent, bold. So, when I came across a call for collaborative short stories, I asked if he wanted to write one with me. He lived in another state (still does, though a different one), and we had never met. We wrote a thing and sold it. It was so much fun, we started another one. Somehow, that story spiraled into a novel, and we sold that one, too! It's coming out in a couple months. About halfway through writing the novel, I went to a con(vention) in Columbus, OH. He was there. Kerry put me up in his hotel room, introduced me to some very cool people, and we instantly became friends. Now, we're working on the sequel to the novel, and short stories for each of the four primary characters.
Q: Do you have any words of wisdom for writers? Words of encouragement for those looking to become established? Advice for writers looking to be published?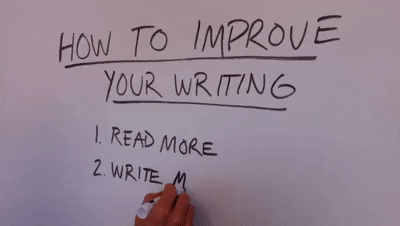 A: There are a number of things I tell up-and-coming writers. First, be patient. This is not a job with much instant gratification; things take time. Second, you're going to face a lot of rejection. That's how it goes. You can judge your improvement by the kinds of rejection you get: feedback is good —use it. Third, and this should go without saying (but I'll say it anyway), read! Read a lot. Read in and out of your genre. Read books about writing. Read great writers. Read bad writers (so you know what not to do). Read slush for a publisher if you can; you will learn so much about the process that way! Lastly, be polite and professional: you may not be remembered for this, but you will for sure be remembered if you are not. You don't want to be remembered for that. It's a small community; editors know one another. They talk. You'd do well to remember this.
Q: Where can readers connect with you and purchase your work?
A: I can be found at ken-macgregor.com. You can also connect with me via social media on the following platforms:
Twitter: @kenmacgregor
Facebook: https://www.facebook.com/KenMacGregorAuthor?ref=hl
Pinterest: https://www.pinterest.com/macgregorken/
Q: Any last thoughts for our readers?
A: I'm quite proud to be part of this anthology. It filled with some wonderful stories from talented writers. If you haven't gotten a chance to read the book, I recommend remedying that soon.
Also, this story is a deviation from a lot of my stuff. I write a great deal of horror, and some of it is quite shocking; so, if you're going to seek me out (and I'm okay with that, really), please keep that in mind. Even some of the cover art on my books is a bit alarming, or so they tell me. Personally, I think it's kind of cute.
Thank you for joining us this week on Seasidecindy.com, Ken! Good luck to you and your writing. We can't wait to read your up and coming novel! Please let us know when it has been released, and we will be sure to update your interview for our readers.